Unwind & Design
$

59.00 Coming Soon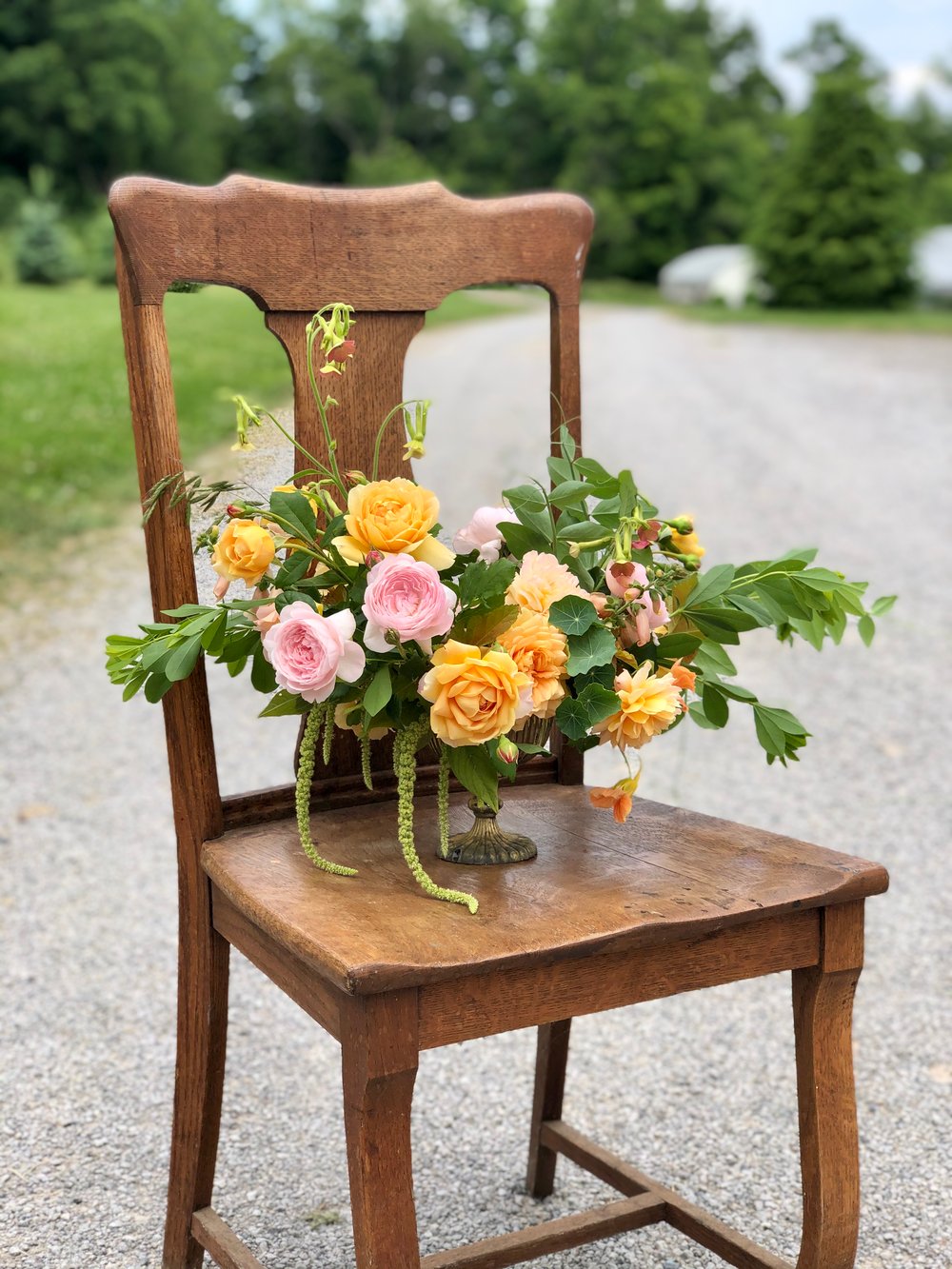 Reserve a spot to visit the farm and make your own arrangement in our Unwind & Design Series. Think of it as a very unstructured workshop (all the necessary tools & supplies provided) without instruction. No start time, just show up within the allotted timeframe, select your blooms and design. There is no formal instruction, but Tara or one of her team members will be there to get you started and answer questions. Florals will be plentiful and pre-harvested so you can get right to designing. Unique and interesting elements that aren't typically found in our farm bouquets will be available to use. A beautiful ceramic vase is included along with the necessary mechanics to help hold your flowers in place. You may design in the studio or find a quiet spot in the field or garden (please use social distancing if there are others here at the same time). Again, this is not a traditional workshop, but more of a fun outlet and venue for you to come and create with our fresh garden florals. Come alone or bring a friend and enjoy!
Select from the date options below. The timeframe to design on any given date below will be anytime between 1pm and 7pm.
*No exchanges or refunds.
*Limited quantity
A reminder email will be sent the week of your Unwind & Design with any additional details.
Share